Keep Posted with TRS
Sign up for news and deals!
This product is currently sold out.
Female-to-Male (FTM) Top Surgery Recovery Kit
Includes all recommended post-op supplies and products for FTM / Gender Confirmation top surgery recovery and care, whether recovering from the Buttonhole, Double Incision (DI), Inverted-T, Keyhole, or Peri-Areolar procedure.
The kit includes 30 recovery essentials: a healing ointment;  over-the-counter medicine;  products for pain/swelling relief and hygiene;  recovery accessories;  and scar and wound care products. 
If you prefer other products offered in the FTM Top Surgery Recovery Kit, see the Build Post-op Recovery Kit menu to build your custom FTM / Gender Confirmation Top Surgery Recovery Kit to fit your needs.
For product/item benefits and recommendations for recovery, refer to the Product Benefits page under Resources.
Healing Ointment 
Neosporin First Aid Antibiotic Ointment, original, 0.5 oz. tube 
Medicines 
Benadryl Allergy Ultratabs, 25mg, 4 go packs of 2 tablets each

Colace Stool Softener, 100mg, 30 capsules

Dramamine Non-Drowsy Naturals with Natural Ginger, 500mg, 18 capsules

Phillips' Milk of Magnesia Liquid Laxative, original, 12 fl. oz.

Tylenol Extra Strength, 500mg, 3 go packs of 2 caplets each (2)
Pain / Swelling Relief
Halls Honey and Menthol Cough Suppressant/Oral Anesthetic Drops, 30 count 

McKesson Cold & Hot Reusable Compress, 4.75" x 6"
Personal Hygiene 
CleanLife Products No Rinse Bathing Wipes, pack of 8 

CleanLife Products No Rinse Body Bath, 8 fl. oz.

CleanLife Products No Rinse Shampoo, 8 fl. oz.

Dial Antibacterial Hand Soap, Gold, 7.5 fl. oz.

Germ-X Moisturizing Hand Sanitizer, original, 2 fl. oz. bottle

Prevail Adult Washcloths, hypoallergenic, 12" x 8", pack of 48 
Recovery Accessories 
Bamboo Back Scratcher, 20"

Covidien Webcol Alcohol Prep Pads, 2 ply, medium, 50 count

*IIF Digital Thermometer

M.C. Johnson Cath Secure Multi-Purpose Tube Holder (2)

McKesson Confiderm 3.8 Nitrile Exam Gloves, powder-free, box of 100
Note: choose from small, medium, or large from the drop-down menu above. 
McKesson Flexible Plastic Straws

 (50)

McKesson Suture Removal Kit with Metal Forceps & Scissors
Scar Care 
Mederma Skin Care For Scars +SPF 30 Scar Cream, 0.70 oz. tube

Molnlycke Mepitac Soft Silicone Tape, 1.6" x 1.6 yd.

Now Solutions Organic Rose Hip Seed Oil, 1 fl. oz.
Wound Care 
Covidien Curity Gauze Sponges, 3" x 3", 12 ply, non-sterile, pack of 200

DermaRite SafeWash Saline Wound Wash, sterile, 7.4 oz. spray bottle

McKesson Non-Adherent Sterile Pads, sterile, 2" x 3" (28)

Medical Tapes (2) 
Note: we offer a selection of tapes to choose from.  Choose the type of tape from the drop-down menu above. 
Covidien Kendall Paper Tape, hypoallergenic, non-sterile, 1" x 10 yards

McKesson Premium Surgical Tape, cloth, non-sterile, 1" x 10 yards

McKesson Premium Surgical Tape, transparent, non-sterile, 1" x 10 yards
Medline Matrix Elastic Bandages with Velcro, non-sterile, 6" x 5 yards 

Smith & Nephew Dermal Wound Cleanser, 8 fl. oz. spray bottle
Items/products shown above are not to scale. Packaging may vary. 
Items/products and prices are subject to change and will be updated on this page.

*Current picture does not represent IIF Digital Thermometer. Thermometer shown is a similar product with similar packaging. 
**Some supplies may not be available due to possible shortage/supply changes from our suppliers during this time. Please contact us to inquire about availability and possible delay in handling/shipping time.
***Kit contains hazardous materials and REQUIRES GROUND SHIPPING. Priority Mail/Express is NOT available for this kit. Signature confirmation also included.
Please see our Q & A and Shipping Policy pages before making your purchase.
Customer Reviews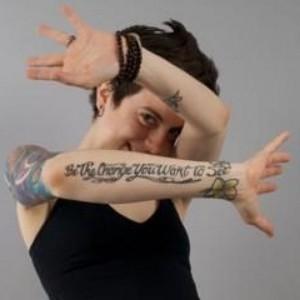 KH
03/16/2021
Kaitlyn H.

United States
Helpful and responsive!
I ordered this for a friend just a week before their scheduled surgery. Due to the impact of the pandemic on shipping, I reached out to ensure it would arrive on time. They were so accommodating! They split the shipment to send what could go by air as priority post, and the restricted items (aerosol and whatnot) via ground. As it was, everything arrived the DAY BEFORE my friend's surgery, and has been so appreciated.
10/19/2019
Janice O.

United States
Excellent
Was very response and helpful. I have referred you to several people. This kit is wonderful. Thank you!
08/15/2019
Irene R.

United States
Everything I needed and more.
Great experience, great customer service, very accommodating and quick responses when I had questions about anything. Overall everything was exactly what i needed and more. I would definitely recommend this website, the kit I ordered and the add on items. Which I have already recommended this lifesaver of a find to others that I feel would benefit from it. Anyone looking for a one stop shop this is definitely it! The owners also definitely make you feel welcome and make things personal to you, which was a bonus. So which was unexpected and very much appreciated during this time. If I could give 10 stars I would no questions asked. Also it was quick shipping, which also eased alot of stress. ⭐⭐⭐⭐⭐⭐⭐⭐⭐⭐